International culture
With backgrounds in translation, interpreting and copywriting, our project managers all have in common an international career path. As the interface between our clients and our translators and interpreters, they ensure all copy and messages are translated accurately, rigorously and to the highest standards.
Innovation
To maximise efficiency and precision, Amaïa, located between Annecy and Geneva, uses high-performance systems that it constantly updates in order to enhance our service quality and client satisfaction.
Translation memory: This software solution stores all content translated for a particular client in a multilingual database, thereby allowing us to optimise your budget and significantly reduce delivery times! A translation memory works by reusing previous translations where texts match, harmonising your messages and ensuring terminology is consistent across all documents.
Management interface: This complete project management solution optimises and centralises all the key stages in your projects. Clients can log on to the interface using personal ID, obtaining access to all quotes and allowing you to manage and monitor project progression in real time, print your invoices and consult archived projects.

Confidentiality
Protected by confidentiality agreements, the information you share with us is treated with the same level of precaution that Amaïa gives to its own strategic data.
Continuous improvement
Following every project, we ask our clients for feedback on the quality of services delivered, the sales process and the respect of deadlines. Their assessments of the work we deliver allow us to optimise our practices all the time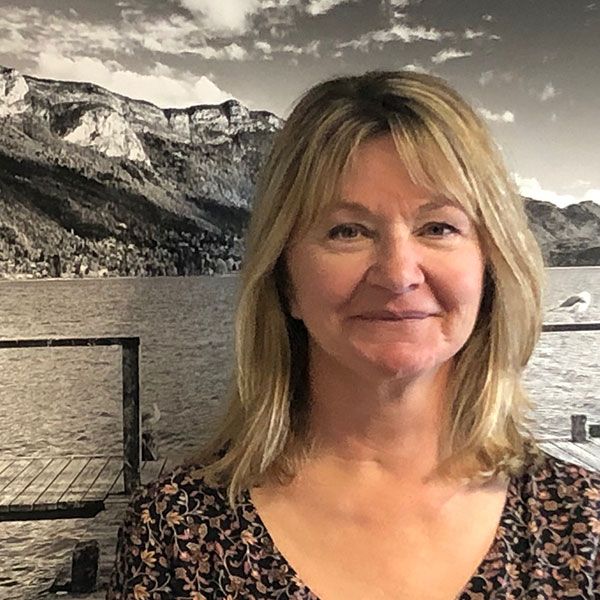 Maryse
Maryse is a new Amaïade! Once a project is finalised, she takes over and calculates, verifies and invoices. She is well-versed in administrative tasks! Amaïa is pleased to benefit from her professional experience, and the Amaïades from her life experience. We love getting to know her.
Inez
Inez is THE athlete of the team: bike racing, mountain biking, cross-country skiing – she is unstoppable. Do you have a complex project? Inez loves rising to challenges; you can count on her determination to get projects done. And yet where does she find this abundance of energy? Perhaps from her regular snack breaks!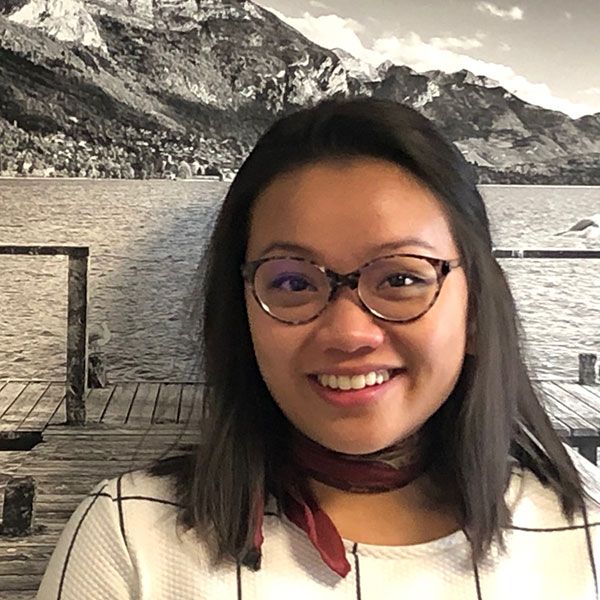 Aline
Aline is an explosive mix from Asia and Alsace. By accepting to continue her adventure with Amaïa at the end of her internship, she has added her personal touch thanks to her business profile. She is an organised project manager who knows how to plan ahead and keep calm when faced with unexpected situations. She loves identifying and categorising, even when it comes to restaurants! She is always ready to discover new restaurants, which makes her our own gastronomical guide.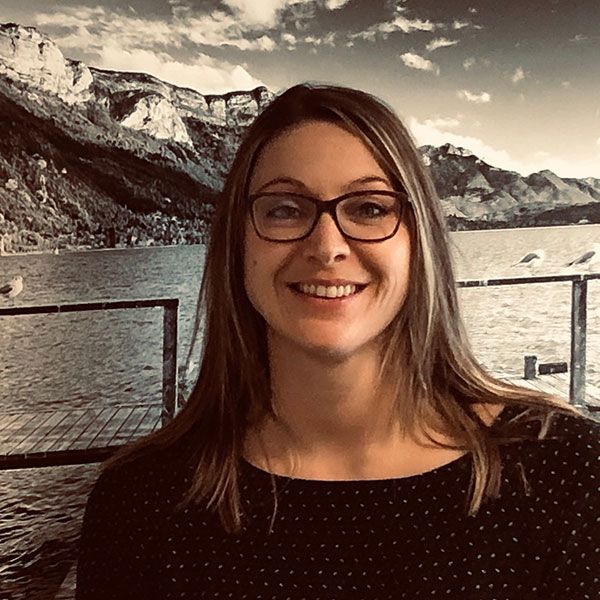 Élodie
Élodie directs her team with a gentle touch and knows how to make the right decisions at the right time. Her door is always open to clear up any uncertainties or share the successes. But be careful, a few musical notes are enough to wake the dancing queen slumbering inside her.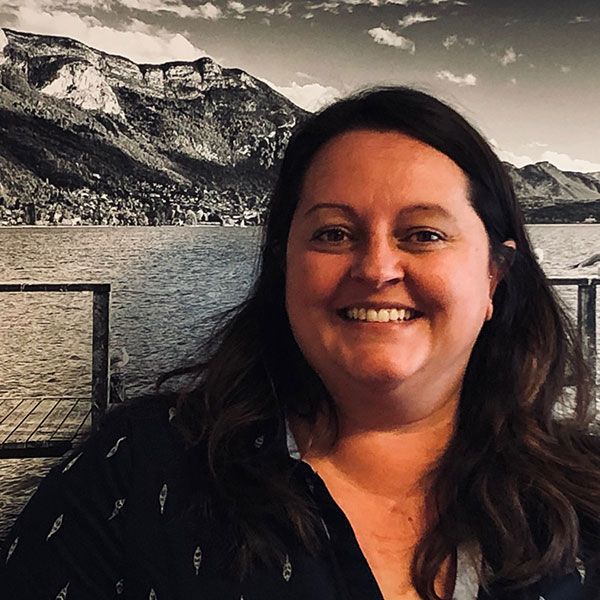 Ludivine
Ludivine is the project's department conductor. Schedules and reverse schedules are her music sheets and anticipation her key word. Your most complex projects are in good hands. In addition to her sound advice, she shares her infectious laughter and good humour with her fellow Amaïades. Ludivine also puts her talent for organising after-work and team building events to good use, both of which are very appreciated.
Debora
Debora is our ray of sunshine sent straight from Italy. She is a curious person always on the hunt for new experiences, including learning how to grow bamboo or trying her hand at belly dancing. She is an eagle-eyed polyglot, making her of vital importance in the final proofreading process before delivery. She will meet all your interpreting needs with the verve and proactiveness that characterises her. Don't hesitate to contact her!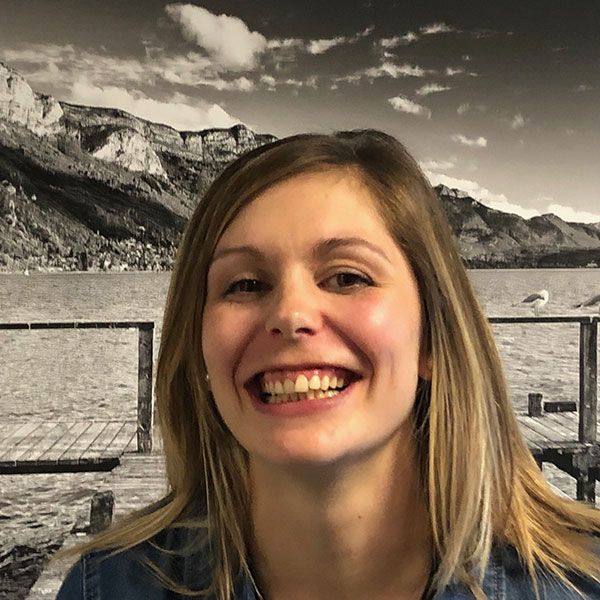 Anne-Charlotte
For Anne-Charlotte, the devil is in the details. She is a meticulous project manager, once she starts something, she sees it through to the very end! She loves meeting her clients' needs and doesn't think twice before diving into their world to better understand them and to be in step with each project. But be wary of her taste in music, it's enough to make the hair stand up on the back of your neck. Luckily, she makes up for it with her excellent sense of humour.
The new generation!
The Amaïades love sharing their knowledge, unveiling the world of translation and, if possible, inspiring new vocations. Amaïa makes every effort to be a company with an excellent CSR reputation. For these reasons (and many more), we love hosting interns.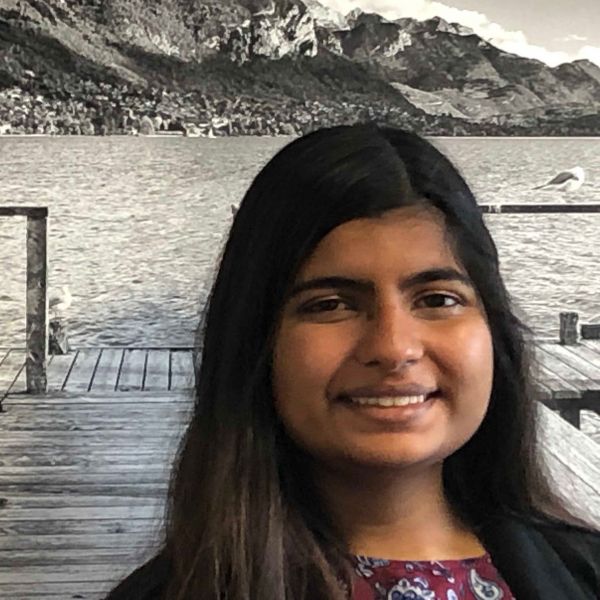 Priya
Priya is our current intern. She is studying international business and languages at the University of Nottingham. She is a big help when it comes to proofreading English texts, and we can benefit from her fresh perspective on the business world. In exchange, Priya benefits from the Amaïades' project management experience and training in various CAT tools. She also has the chance to taste Savoyard culinary specialities and hike through our beautiful mountain ranges in her free time.